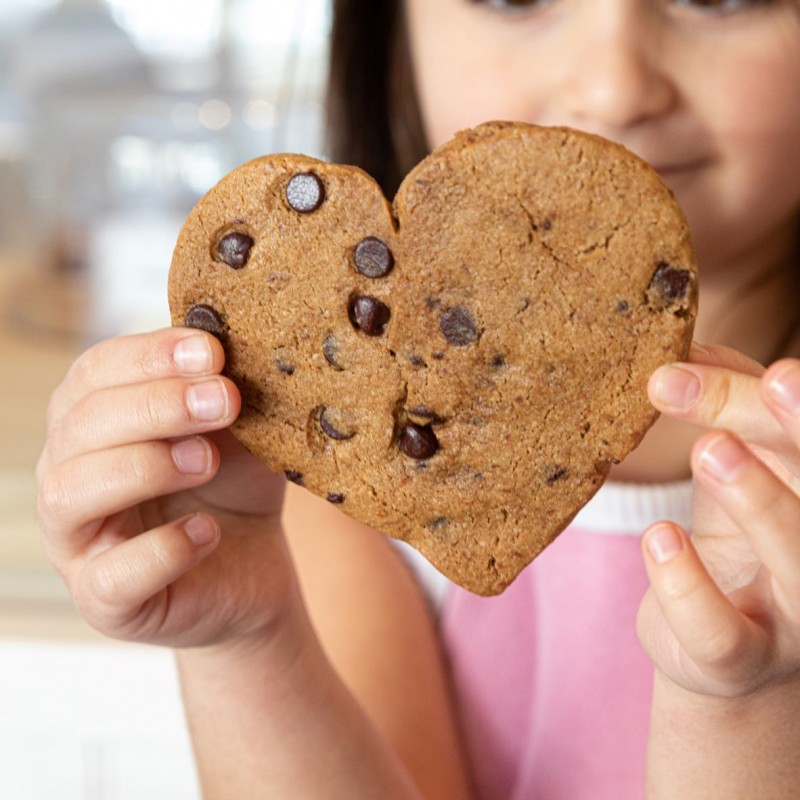 About Us
Chef Marianna Vardanyan is a Los Angeles based food alchemist who has turned her childhood dreams of desserts into a reality. Growing up in Armenia in the 90's, her favorite treats were Russian Tea Cakes. Though she did not always have access to treats, she dreamed of owning a bakery. Years later, Vardanyan was surprised when she couldn't find a 100% organic version of these sweets in the United States. Missing the flavors from her childhood, she decided to create them. When the Pandemic began, she had the time to begin experimenting in the kitchen and baking for her friends and family as a means of spreading joy during hard times. Valentine Sweets is the result of Vardanyan's love for baking and for those around her. What started as an online business has blossomed into a storefront in Old Town Pasadena with a dreamy menu. Vardanyan's tea cakes come in a variety of flavors: Matcha, Lemon Poppyseed, Birthday Cake, Earl Grey & Rose, Lavender Dream, Baklava, and more. Everything baked Valentine Sweets is made with organic ingredients. Though she has mastered the art of tea cakes, Valentine Sweets offers so much more. You can order beautifully decorated cakes in a variety of flavors, keto cookies, decadent cupcakes, vegan challah bread, and more in Vardanyan's shop. The drinks on the menu are perfect to pair with the organic baked goods. Matcha Rose Lattes and Armenian Coffee are just a few of the specialty drinks to try. Paired with a heart shaped straw, the drinks will be sure to make you smile. While Vardanyan's business continues to grow, she remains committed to taking care of her community through all that she does. Valentine Sweets is committed to donating baked goods to Support and Feed, collecting donations for Emili Aregak, a therapy center for special needs children in Gyumri, Armenia and has fundraised for Armenia and Artsakh relief. Vardanyan's calling is to help others and through her bakery, she has created a space to spread love and make people smile.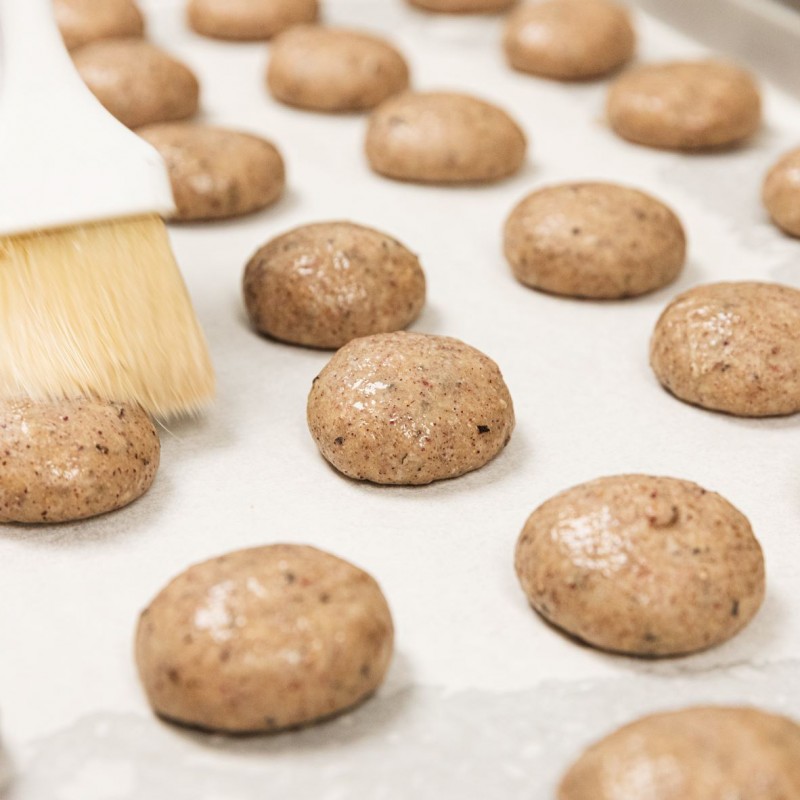 Valentine Sweets Ingredient Integrity
Straus Organic Pasture-Raised European Style Butter Straus was the first certified organic dairy to open up business west of the Mississippi River. They are passionate about sustainable and organic farming practices and that makes all the difference. Straus butter is more yellow-hued than conventional butter, which reveals all the extra nutrients. Straus Organic Milk and Glyphosate Free Plant Milk We stick to Straus for all or our dairy needs and provide our dairy-free patrons with Oatly milk which is certified glyphosate residue-free by The Detox Project. Stumptown Organic Coffee Based in Portland, Stumptown is known for creating high quality coffee with ethical sourcing practices which helps to produce coffee that's not only delicious but also environmentally- friendly. The organic variety we serve at Valentine Sweets goes the extra mile for your health in delivering coffee made from the most natural farming methods possible. Kavat Organic Coffee This locally-brewed organic coffee company is owned by the Grammy-Award winning lead singer of System of a Down, Serj Tankian. Kavat's extra fine Armenian blend is a true treat and a nice change from the typical cup of joe. Kavat sets aside a portion of their net proceeds to donate to worthy causes. Azure Standard Organic Flour Organic flour is crucial to us because we want to provide the healthiest grains for our sweet and savory menu items, free from glyphosate found in conventional flours. Organic Almond Flour Conventional almond flour can be high in glyphosate so that is why we exclusively bake with organic almond flour. Organic vs Conventional Sugar We only use unrefined organic sugar at Valentine Sweets because unlike refined sugar, unrefined sugar isn't stripped of its minerals and is naturally pesticide-free. Pasture-Raised Organic Eggs We source our eggs from organic farms with pasture-raised hens to provide the most nutritious and delicious eggs possible. Frontier Co-Op Organic Teas and Dried Flowers Frontier was one of the first suppliers to advocate for organic products and agricultural practices. Frontier creates personal relationships with their growers and is dedicated to sourcing the highest quality spices, herbs and botanical products possible. Encha Organic Matcha Our matcha tea comes from an organic farm in Uji, Japan. Charlie's Produce Our Charlie's produce is not only certified organic but also fresh and delicious. Plus, it's based on the West Coast. Avocado Oil We exclusively use avocado oil in our baked goods and will never bake with processed hydrogenated oils like canola oil, which unfortunately is the standard oil in restaurant kitchens. Santa Barbara Pistachio Company This California-based organic pistachio company provides us with the freshest pistachios on the market. And that's really important to us because we take nuts seriously. Oregon Hazelnuts We source our certified organic hazelnuts from the Oregon-based farm, Cascade Foods. Organic Walnuts Our organic walnuts come from the family-owned Ferrari Farms based in the San Joaquin Valley. Organic Ingredients in our Vegan Baked Goods Every ingredient we use in our vegan baked goods has been thoughtfully chosen because we strive to provide delicious plant-based sweets with only the best farming and manufacturing practices behind them. At Valentine Sweets we truly care about choosing wholesome ingredients that support organic farming practices that help steward our planet. Our mission is to provide delicious nourishment to our customers and never take any short cuts in order to accomplish that. We never use hydrogenated canola oil, synthetic food coloring (unless a certain color is requested for a special cake order), preservatives, gums or stabilizers. Our Russian-inspired tea cakes are one-of-a-kind and originally crafted by the owner of Valentine Sweets, Marianna Vardanyan. We sell unique organic snacks as well as chocolates and other specialty treats imported from France and Italy. In our gift section you will find many locally- and small-business-made products. We also choose to source our cut and printed paper products locally because supporting small businesses is a part of our business ethos. Valentine Sweets, named after our founder's daughter, Emily Valentine, is dedicated to being of service to our community, giving back to charity and providing our patrons with a special space to enjoy delicious and beautifully-crafted foods and treats they can feel good about.